TC group's vision and mission


TC group vision mission: Vision, mission, core purpose of TC for Business Development (TCBD) is described in detail to help customers accompany and choose the right long-term partner.
What is

TC group's

vision and purpose?
Our

TC group's

Vision
"GREATEN YOUR BIG BUSINESS by GREAT SYSTEM, YOURSELF and YOUR BUSINESS AUTOMATION"

Our

TC group's

Missions
We work with Business Owners to:
Coaching, training and consulting according to the global standard system to help businesses achieve commensurate results.
1. Transform the Self-Employed to Business Owners
2. Transform the STARs to WINNING TEAM.
3. Transform Your Mindset to Greater
4. Transform the Process to the System then Business Automation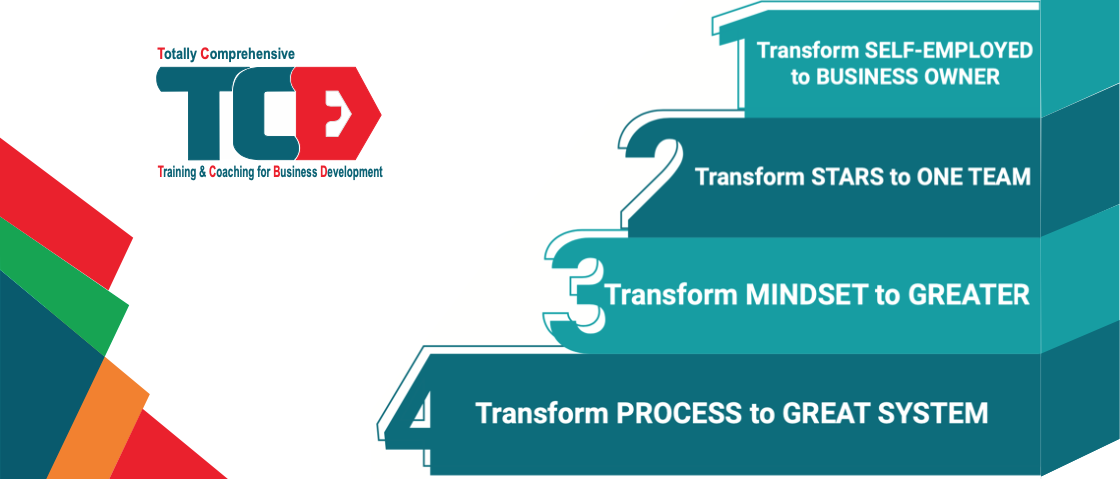 Helping business Owners to build standard operating procedures to turn the company into an automatic and synchronous machine.
We always choose Customers who are Enterprises with the same "ideal" towards building a synchronous System, with a culture of integrity to "replicate" business activities that bring value to the community. and Vietnamese society.
Always carry out the Commitment that comes with Work Joy and Life Balance.
Always act on measurement/testing to help Customers achieve their Personal Dreams and Corporate Goals.
Our

TC group's

Core Purpose
By building people and systems thinking, TC Group helps every customer build and turn their company into a cash machine with a high-value and resellable asset.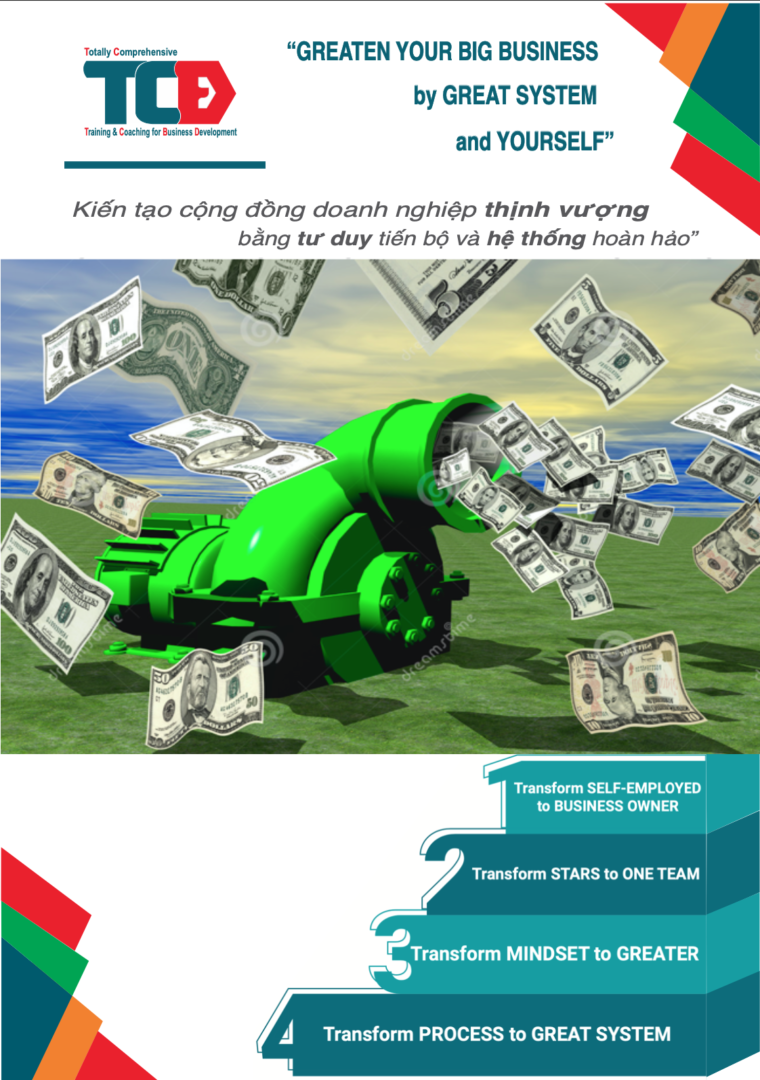 What are TC group's Brand Promises
"Journey to Success" – Provides a strategic map to achieve goals.
"We committed to building a strategy that best suits your resources and core competencies to help you achieve your business and life goals"
"Simplicity for Fools" – Build strategies and action plans in the simplest and easiest way.
We committed to bringing you the simplest method to success, most suitable for all positions in your company.
"Cash Machine to sell" – Build a company into a machine and a high-value asset that can be sold partially (IPO) or all (MA)…
We committed to building and growing your company into a high-value money machine that can be sold in whole or in part and is franchised…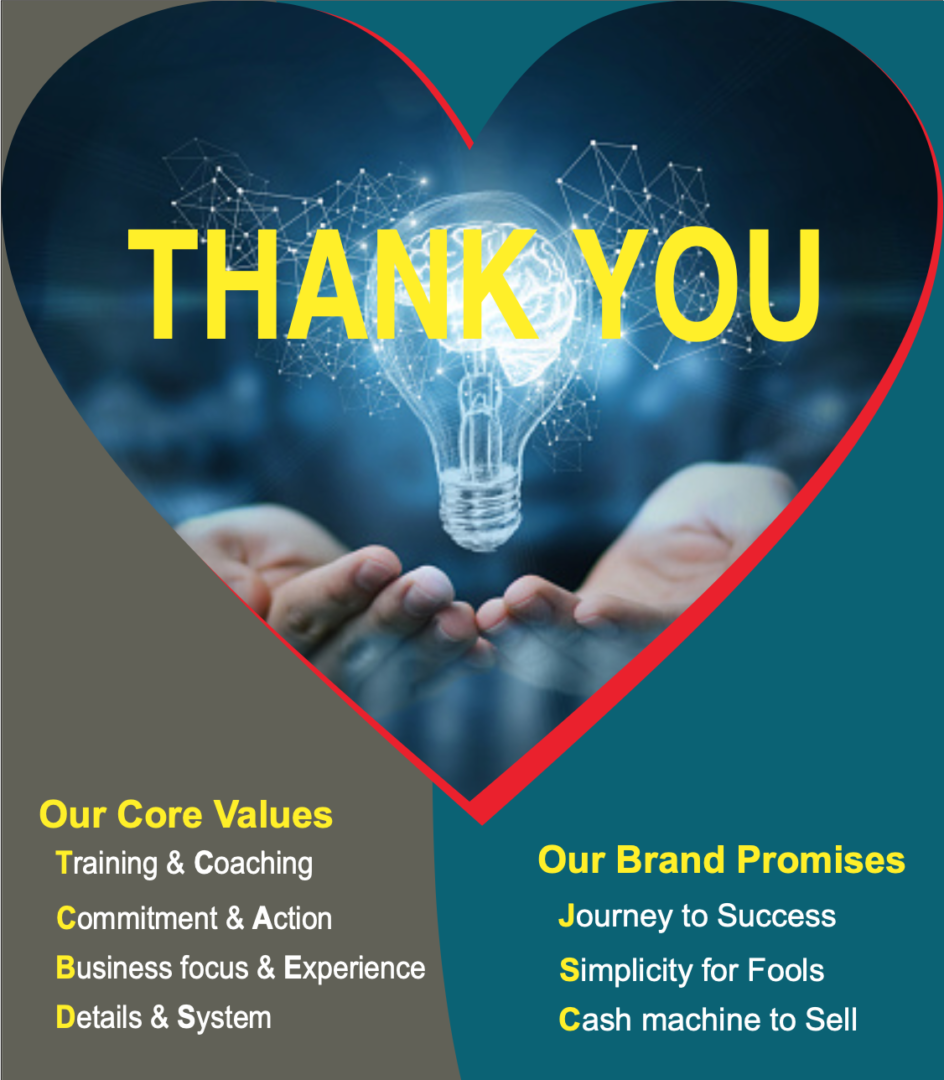 TC group vision mission and Business Coach
If you can read and understand the Vietnamese Language, you can find and see more information about our Business Coach as well as TC Group Vision and Mission <<HERE>>