Vision Mission and Purpose
Vision, mission, core purpose of TC for Business Development (TCBD) is described in detail to help customers accompany and choose the right long-term partner.
Our Vision
"GREATEN YOUR BIG BUSINESS by GREAT SYSTEM, YOURSELF and YOUR BUSINESS AUTOMATION"

Our Missions
1. Transform the Self-Employed to Business Owners
2. Transform the STARs to WINNING TEAM.
3. Transform Your Mindset to Greater
4. Transform the Process to the System then Business Automation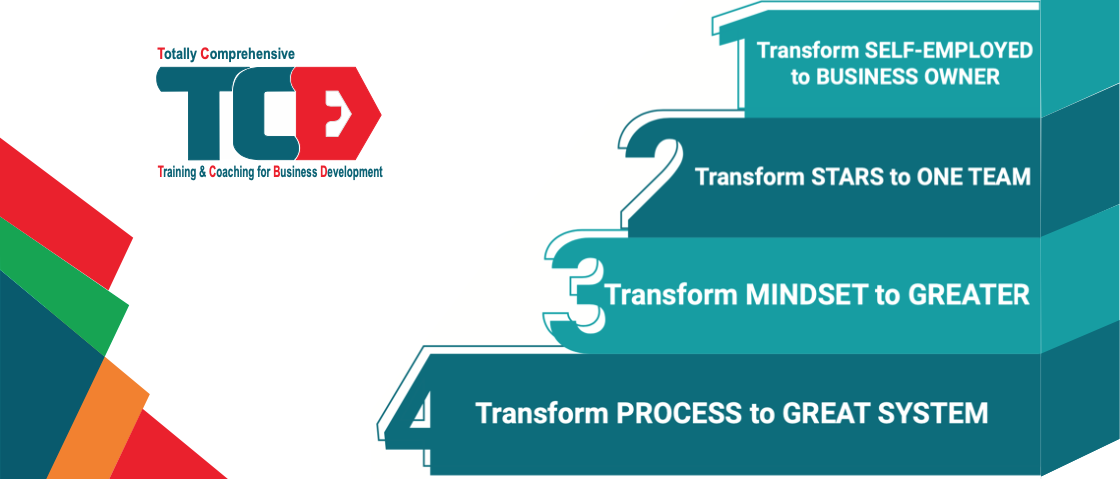 Our Core Purpose
By building people and systems thinking, TC Group helps every customer build and turn their company into a cash machine with a high-value and resellable asset.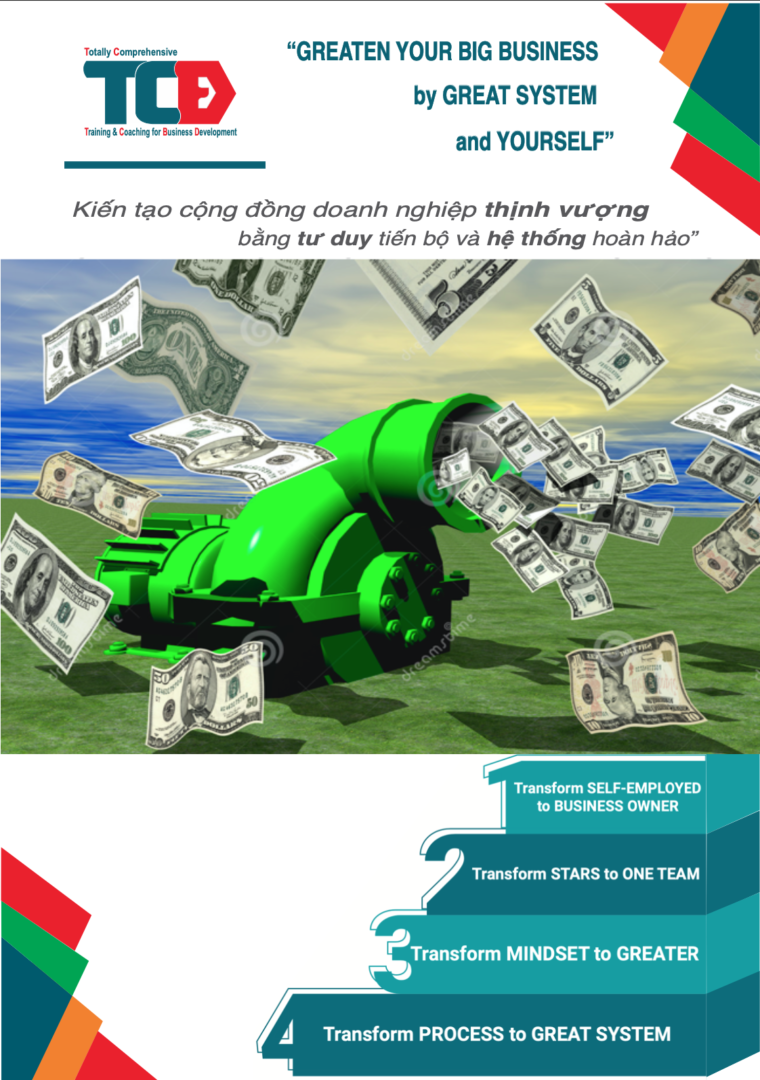 Our Brand Promises