5 Benefits when joining to BNI Blue Ocean Chapter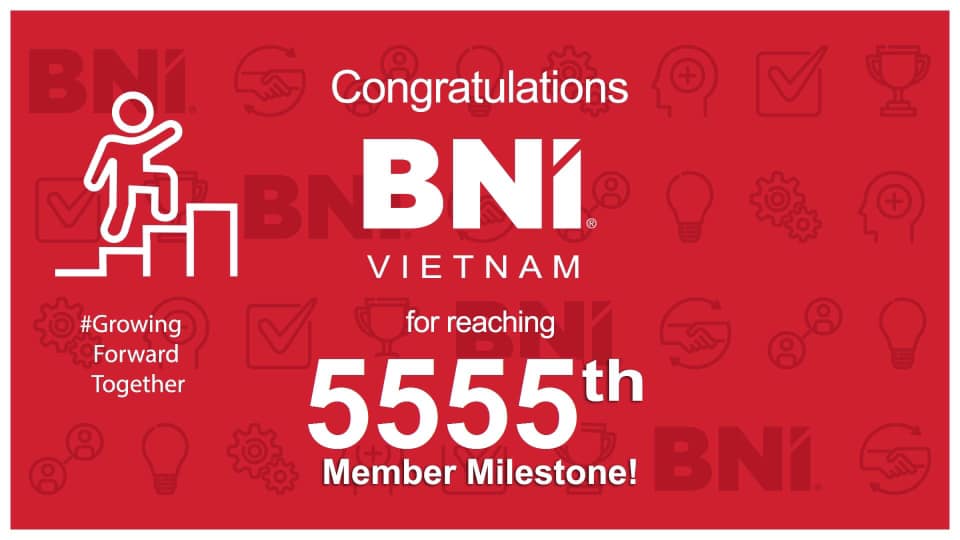 IF YOU ARE A BUSINESS OWNER, HAVE PRESTIGE AND QUALITY PRODUCTS AND INTERESTED IN THE FOLLOWING 5 BENEFITS:
1. Building a PRESTIGE Marketing team of other Company Owners up to 50 people!
2. EXCLUSIVE MARKETING their industries / Products in the community of 50 Members and 1600 Members in HCMC, 8000 members in Vietnam!
3. Being introduced by teammates who are 50 other Members to have a weekly sales opportunity with NO COMMISSIONS?
4. Continuous learning Business training programs, Building a company and Using reputable marketing tools for 38 years in 87 countries to develop your company?
5. Develop personal RELATIONSHIP, develop reputation, develop and strengthen PRESTIGE SUPPLY CHAIN…
So, Come to the Sharing session "BNI Blue Ocean CHAPTER Community Building" with US with the information below:
Location: To be announced later

Time: 8:00 – 11:00

Date: Every Tuesday (fixed) from August to November 2022
Call: 0868 77 3939 to register to participate!