What is Executive Coach?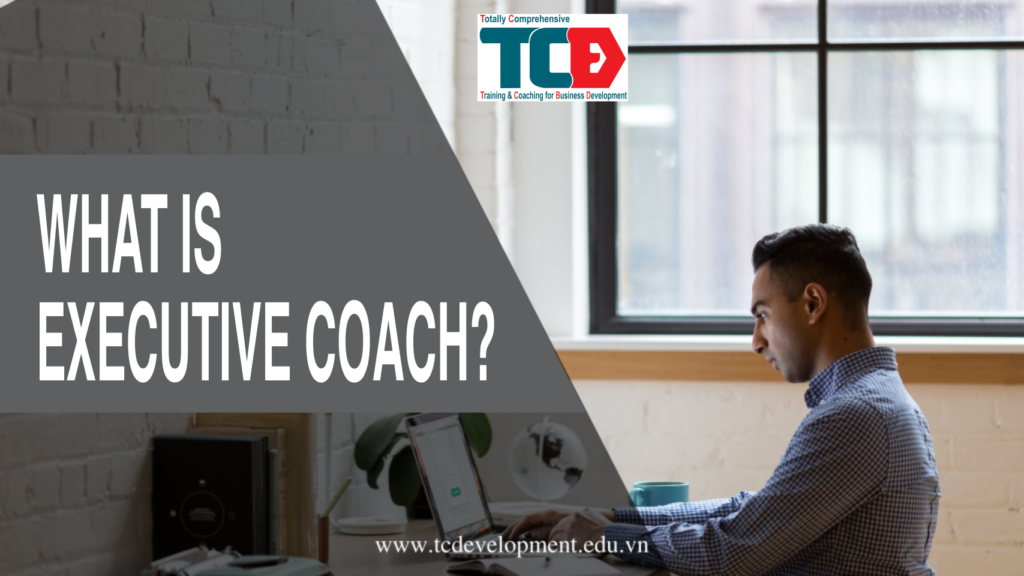 What is Executive Coach? Executive Coach will help you define a strong vision for yourself and give you the motivation to push it, set better goals, achieve them faster, make informed decisions and improve the effectiveness of your overall relationships at work and further abroad.
What is Executive Coach and Executive Coaching?
What exactly is an Executive Coach?
Executive Coaching is a private, one-on-one interaction between the Coach and the coach, the Executive Coaching program is specially designed to accelerate the success of the "Coaching organization" participating in this program. As it is an individual intervention, the experience of each person being coached will be different.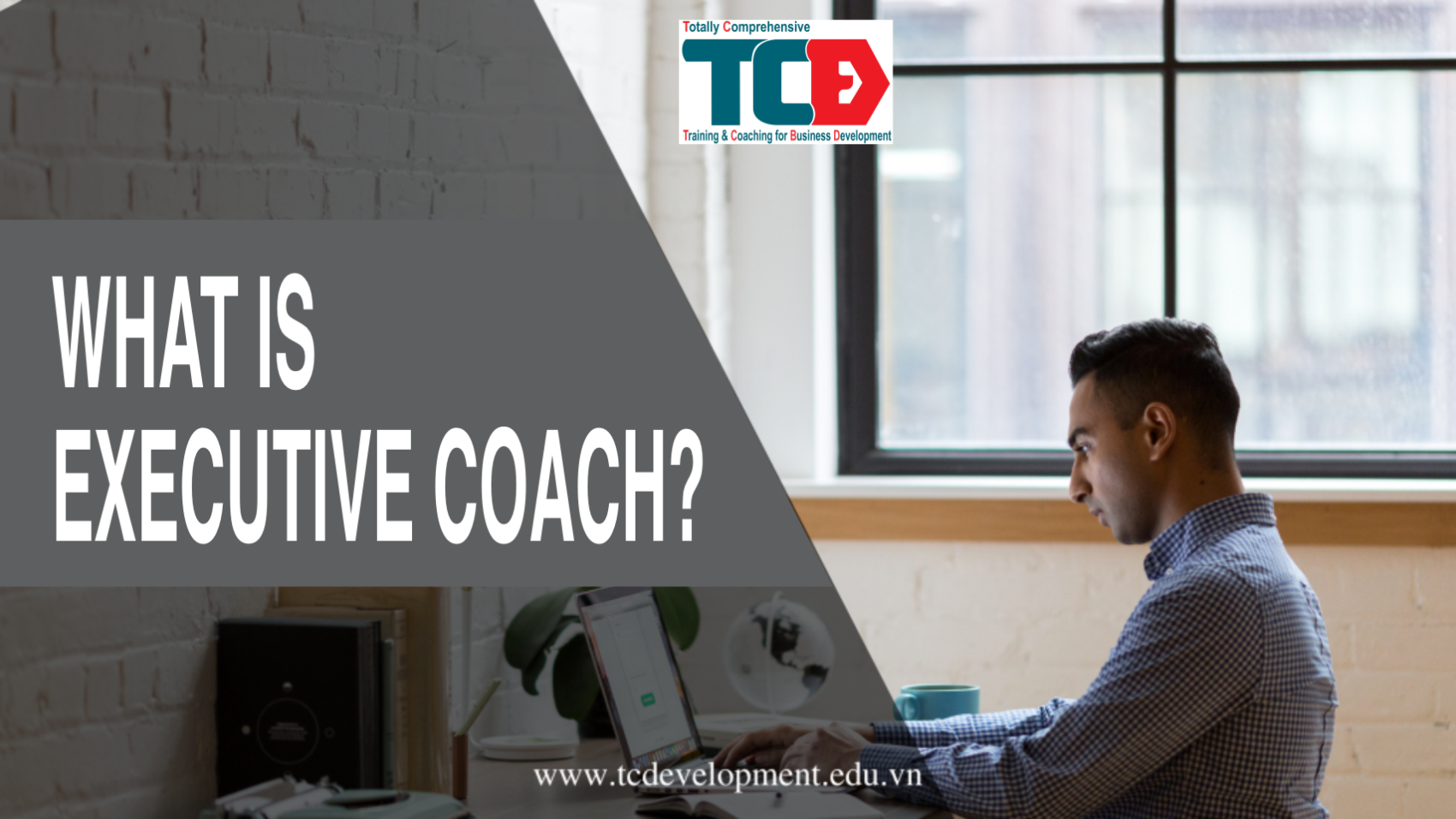 Executive Coach will help you define a strong vision for yourself and give you the motivation to push it, set better goals, achieve them faster, make informed decisions and improve the effectiveness of your overall relationships at work and further abroad.
How does an Executive Coach help you grow?
Executive Coaching looks to the future, unlocking your potential and realizing it – faster. Your friend's Executive Coach will support you and encourage you to be more productive by bringing you CONCENTRATION on what is fundamental and most important, directing your entire team to IMPACT the most ACTION. consistently to achieve  performance goals.
New tools, knowledge and skills are developed at the request of the company and are an "important" part of the Executive Coaching program to help your company implement these tools in the business (and in your life) for more immediate and lasting success.
One of our clients, the owner of a company with an average annual revenue of more than 200 billion, stated as follows: "The quality of the Executive Coaching program conducted by Coach Thomas Trinh Toan is excellent; Everyone thinks they have a great coach and often shares real-life experiences and experiences that help us identify problems and properly play to the strengths of each member of the team. my company's team. The most demanding Coaches often have the most serious first sessions and it can be difficult for you, but it turns out that this Coach (Thomas) is a responsible Coach and is supported by my company's management team. Biggest fan!"
Why should Senior Leadership be interested in Executive Coaching?
7 most important reasons why Senior Leaders choose Executive Coaching for the Company.
Executive Coach always helps your company move forward quickly.
Because you are already good and realize that it will take you a little longer to stand out! In the same way that top athletes and women will always be looking for top coaches in their fields, you should also have an Executive Coach that will encourage you to reach your potential.
Your executive coach will hold you accountable for the actions you agree to complete, will make demands on you that will continually prolong your performance and will motivate, challenge , encourage and motivate you to achieve them. They will also be there to be the first to congratulate you on a job well done!
Executive Coach helps you to always act according to your identity.
You are transitioning to a new, more senior role and want support during this critical period – You need to 'get up and running' and are particularly vulnerable in the first few months as you will lack knowledge In-depth knowledge of the challenges you will face and what it will take to succeed in your new role.
Learn more about our specific First 90 Days programs.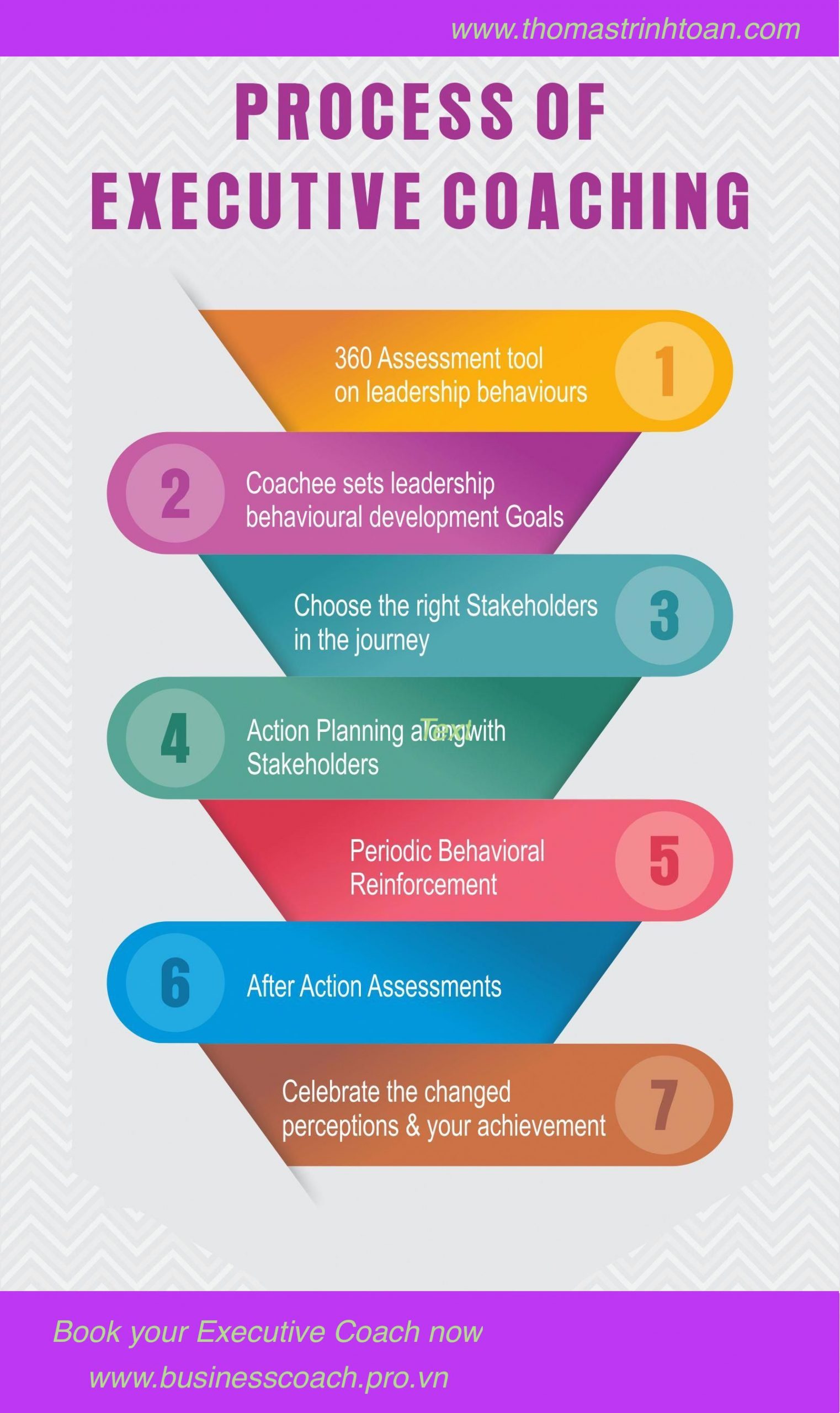 Executive Coach helps you develop yourself through a new perspective.
You have a lot of business experience but neglect to develop yourself – You can work hard to ensure that everyone on your team receives all the right training, but growing needs of self has gone beyond general training. As a result, you neglect your own growth.
Choosing to work with an Executive Coach from Notion is not a personal passion but a significant investment in your rapid growth. Your coaching relationship will focus like a laser on the important aspects that will make a difference for you and your performance right now.
Together, you will establish key improvement measures and work diligently to remove any obstacles that may be preventing you from achieving the desired results, i.e. ensuring that there is a return on your investment. there.
Executive Coach helps you further discover your Passion.
You feel that you have reached a level of stability in your current role and need to rekindle your passion to strive for the next level.
Working with your Executive Coach can help you create have a strong impression of the value you have to contribute to your organization and together help you discover career paths that will allow you to once again contribute to the highest level of your ability.
Executive Coach helps you discover your strengths
You believe you are simply not getting the best out of who you are and that your entire team is not performing as efficiently as it could and should be – 'Leadership' is the keyword New to career success, but identifying the elements of leadership you need to build to drive team performance is an area that can be explored more fully through working with Coach – your executive coach.
For example, striking a balance between professional distancing and intimacy with your team has a significant impact on the respect you're seen as a leader.
Executive Coach helps your entire team act consistently, in syncing
You are overwhelmed with ideas, advice, mantras and philosophies – like any modern CEO, we are bombarded with new ideas and techniques but the execution of any Which of these consistently seems to be almost useless before the next 'new wave' comes along!
As an outsider of your department or department, your Executive Coach can act as a leader and offer an alternative perspective that is sometimes difficult to achieve for yourself.
Together you will identify the fundamental problems that need to be addressed and choose activities with confidence that you know will make a difference.
Executive Coach helps increase your company's Performance.
The results you get don't seem to justify your efforts – If you want to keep doing what you've always done, it's no surprise that you'll get the same results.
Notion Executive Coaches will challenge your status quo and help you focus on taking action now, which will enable you to make important improvements.
We call this "focusing on the fundamentals" and it will involve change, so you need to be open to this for it to work – the results can often be dramatic!
What do customers say about the Executive Coaching program?
Executive Coach develops myself
"I have found the coaching experience extremely positive, not only helping me to identify, define and clarify key personal development goals, but also provide practical tools, techniques and recommendations for achieve them".
Executive Coach helps me develop leadership.
"Working with my Coach has dramatically improved my ability to empower, develop and challenge my team, time management, and my 'personal brand' – in short, becoming a a better leader. The results have been proven for both myself, my team and colleagues. In particular, my relationship with my manager has improved significantly, which allows us to work together much more effectively for the benefit of the business."
I completely trust my Coach.
"My Coach's objective and flexible approach, with the right balance of support and challenge, has allowed me to see the path more clearly in addressing leadership issues. and achieve their personal development goals. I believe the techniques and approaches that are practiced and developed (and the confidence gained) will help me continue to improve, even at the end of our training."
What will Executive Coach help you achieve?
We have listed below some of the areas our clients have targeted for Executive Coaching programs in discussions with their Coaches.
Of course, each goal will be unique and personal to your Company and the possibilities for each person are endless, however here are some areas for your Company to consider:
Any area of ​​"core leadership" that you want to improve
The "specific strategic goals" of your organization that your organization is working towards
Influence skills or communication
Demonstrating an effective executive role.
Effective management parts related to strategic goals
Sharp mind  (makes difficult, non-emotional decisions)
Technological ability
EiQ skill – knows when to say something to someone and when not to
Effective Time Management and Overcome Procrastination
Effectively control and operate the programs of transferring and giving value to "Customers"
Increased self-awareness and emotional intelligence
Increase your motivation to work using Motivator yourself
Develop long-term strategic development goals
What is the benefits of Executive Coaching
Other Roles of Executive Coach
Besides boosting your performance, one of the many roles your Executive Coach can play is that of board and confidant. As someone who truly cares about your growth and helps you solve any problems you face, you shouldn't overlook the value of having someone "on your side". It may not be their primary function, but it can be invaluable.
Who in your organization will need an Executive Coach the most?
In addition to the CEO, every middle manager in your company needs an Executive Coach. In addition, the Executive Coaching program is often the preferred route of Sales and Senior Directors as it saves time and is significantly more effective than any other intervention. The specific program is individually tailored to the needs of each department in your company and is completely focused on results.
Take this opportunity to accelerate your personal improvement by working with an Executive Coach.
What makes Executive Coaching different from other coaching programs?
Diagram describing the difference of Executive Coaching from other models
The simple matrix below is a descriptive way to understand the relationship between Executive Coaching and other common client interventions, involving both Personal and Business Focus content.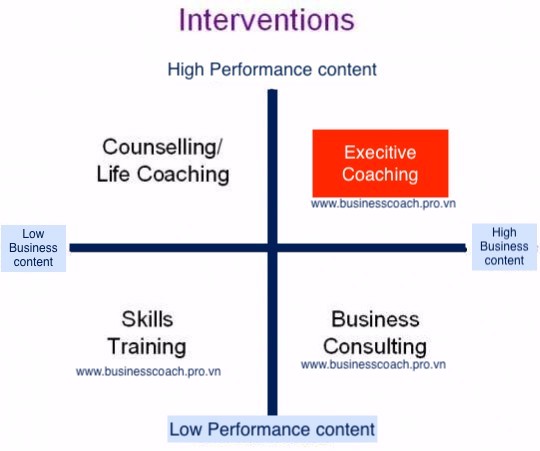 Executive Coaching Confusion.
Executive Coaches are often confused with knowledge-intensive interventions such as: Trainers, Psychological Consultants, Business Consultants or Business Mentors…
The analysis below helps you better visualize the Executive Coaching Coaches:
1.
What is difference of
The Trainers Vs Executive Coach
Training provides pre-existing information on what you need to do or how you need to do something (skill development) and stop there, Executive Coach gives you the in-depth knowledge to help you achieve your goals. strategic goals in business and aligned with your life goals.
2.
What is difference of
The Consultant (Consultancy) Vs Executive Coaching
Consultant brings expertise, usually for a specific project or to identify a specific problem and then ideally go into fixing it. At the end of this process, the consultant leaves. Any accumulated knowledge or understanding goes with them.
An Executive Coach accompanies your company, builds a strategy based on your own core values ​​and your company's system, what you build with Executive coach will help you use and operate your company until you want to change it, otherwise, what you build is your own.
3.
What is difference of
The Counselors Vs Executive Coach
Counseling goes back in time to address specific personal issues by giving us an opportunity to have a voice and explore concerns and issues.
An Executive Coach helps you look at past problems to find lessons, be it lessons from success and even lessons from failure, thereby helping you and your company shape the future.
Future ACTION PLAN to capitalize on your strengths or success formula for further success and improve on weaknesses with a specific animation program that changes your company's results over time certain in the future. In short, an executive coach helps you plan for future success.
4. What is difference of The Life Coach Vs Executive Coach.
Life Coach focuses on the individual goals and aspirations of the client and does not include the business environment or career development and performance.
Executive Coach helps you build a strategy for your company, your team and aim for the best business results.
Bottom line: Executive Coaching is DIFFERENT from all of the above interventions in that it focuses on you for your expertise and future career success in you, your company, your corporation.
What is review of CNN and FORTUNE about Executive Coaching
What does CNN write about Executive Coach?
"Once used to support struggling employees, coaching is now part of the standard leadership development training for elite executives and emerging talent at IBM, Motorola, JP Morgan, Chase and Hewlett Packard. These companies are discreetly presenting their best prospects. Star athletes have long had: a trusted advisor to help achieve their goals." CNN.com
What does Fortune say about Executive Coach?
"Business coaching is appealing to America's top CEOs because, to put it simply, business coaching works. In fact, when asked to conservatively estimate the monetary payoff from coaching they received… managers described returns averaging more than $100,000, or about six times what that the training cost their company." FORTUNE magazine
What is your action to reach out to an Executive Coach?
Of course, you may not need to do anything at all.
If you keep doing what you've always done, you WILL get the results you've always had!! The choice is yours… Why not contact us now? We look forward to hearing from you.
To schedule an appointment with an Executive Coach, you can provide a newsletter here.
Or you can sign up for a FREE assessment of your business <<here>> by leaving your comments or email to us via support@actioncoach.edu.vn